Here is Zeituni Onyango yesterday on CNN:
Here is Zeituni Onyango, October 2008: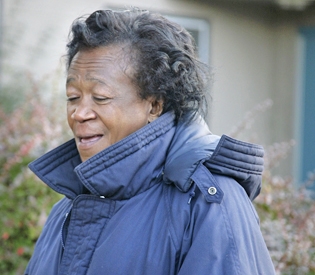 Hmmm.
When Zeituni Onyango was photographed in 2008, she was living in public housing in South Boston. Yet it is clear from the images above that Onyango has gotten a significant makeover since then– and I've watched enough of TLC's What Not to Wear done enough research to know makeovers aren't cheap.
Sure. She could've gotten a job. But who would hire a woman facing deportation?